WORCESTER – The St. John's football team is off to a 2-0 start – and has looked good doing so – but the next three weeks will go a long way to revealing whether the Pioneers are once again contenders for postseason glory or, sadly, pretenders.
The happy memories of season-opening wins over Catholic Memorial (33-3) and Springfield Central (62-39) will fade quickly if St. John's doesn't find a way to successfully negotiate its way through road games against Leominster, Wachusett and Shrewsbury. Those three teams, along with the Pioneers, have long been considered the iron of central Mass., high school football.
"We haven't really thought too much about anything other than this week," St. John's coach John Andreoli said when asked if he thought this three-game stretch could be season-defining for his team. "It's really kind of the same old thing; we're just trying to zero in on a series of one-week seasons. Our kids have really done a pretty good job of compartmentalizing the season and just focusing on Leominster this week."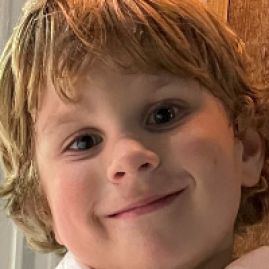 Don't be fooled by Leominster's 0-2 start – which came at the hands of another perennial Central Mass. power, Marlborough (28-7) and perennial Eastern Mass. power Everett (33-7) – Andreoli certainly isn't.
"I think they're the best 0-2 team that I've seen," said Andreoli, dismissing the Blue Devils winless start. "I don't look too much at records. I think they've played hard against two really good teams. That's all we really care about. We don't look at their record as being a factor as far as what they can do and what they can't do.
"They're kind of a typical Leominster team," Andreoli continued. "Physically they're big and they run the ball hard. They've got a balanced attack where they can run it at you and throw it at you. And Dave Palazzi is a great coach."
Leominster, which has only scored two touchdowns so far this season, is led by junior running backs Adam Couch and Connor Marchand. Couch has been the Blue Devils' feature back, gaining 207 yards on 31 carries, the 10th best total among Central Mass. running backs. Marchand has added 58 yards on 19 rushing attempts.
Junior quarterback Pat Gallagher, who at 6-feet-3 stands tall in the pocket, has yet to get untracked for Leominster, having completed just 6-of-27 passes for 75 yards and one touchdown.
"Pat Gallagher is the kind of kid who can break out any week and be really effective," Andreoli said. "He's athletic and he stepped up last year and had some real success run the ball, running their zone read offense. He is the center of their offense so we have to make sure we account for him."
The production of the St. John's offense is in stark contrast to that of the Blue Devils. The Pioneers have scored 95 points in their first two games and rolled up nearly 1,000 yards of total offense.
Senior running back/wide receiver Peter Oliver has emerged as a double-threat for St. John's, having rushed for 252 yards and three touchdowns on 17 carries and caught three passes for 158 yards and another two scores. He is the No. 5 leading rusher in Central Mass., and the No. 7 leading receiver in Central Mass. His five total touchdowns have him tied for No. 8 on the Central Mass. scoring list.
Steve Bucciaglia, the Pioneers' senior quarterback, is the No. 2 passer in Central Mass., having completed 27-of-39 passes for 546 yards and seven touchdowns. Along with Oliver, senior Coleman Drugotch and sophomore Eamonn Dennis have been Bucciaglia's favorite targets. Drugotch has caught six passes for 148 yards and a score while Dennis has gained 110 yards and scored twice while catching five balls.
Senior Dan Byers has contributed to the Pioneers' rushing attack, gaining 76 yards on 14 carries.
"Danny Byers is pound-for-pound one of the toughest kids I've seen play the game," Andreoli said.
Andreoli said he is pleased with the fast start his offense has gotten off to so far this season.
"What I'm really impressed with is the things you don't see on the stat sheet," Andreoli said. "We've got guys up front that are blocking very effectively in the run game, and our receivers are blocking downfield and springing people in both the run game and the pass game. When I watch the game films I see we've done a really good job of executing both parts of the offensive game so far."
While the play of a rock-solid defense doesn't receive the same fanfare a high-octane offense does, The Pioneers defense has impressed through two games. St. John's is led in tackles by a trio of seniors – Liam Doran (18 tackles), Isaiah Keegan (15) and Michael Bernard (13-1/2).
"We've played eight quarters and seven have been really solid. We took a hard look at ourselves after the third quarter last week," said Andreoli, whose team led 41-6 at the half but allowed Springfield Central to score two of the first three third-quarter touchdowns. "Philosophically we all wanted to come out and have a really strong third quarter and we didn't do it. I think we learned a good lesson and our kids, most importantly responded from that this week.
"We have 10 seniors on the field on defense and those kids kind of looked in the mirror and said 'we learned a lesson in that quarter and were going to be much better going forward in the third quarter,'" Andreoli said. "We had six three-and-outs in the first half last week and six three-and-outs in the first game the week before. We have the ability to be a really good defense; we just need to make sure we don't have any letdowns at all in the course of a 44-minute game."
Other matchups that bear watching this week include:
Doherty at Tantasqua
The Highlanders rebounded strongly from their heartbreaking double-overtime loss against Wachusett with a lopsided win over Holy Name.
Leading the way offensively for 1-1 Doherty is junior running back Tajon Vassar who has rushed for 205 yards and two touchdowns on 28 carries. Vassar is part of a three-headed monster at running back for the Highlanders, a trio that includes senior Herman Acheampong (4 carries, 78 yards, 2 TDs) and Anthony Franco (seven rushing attempts, 148 yards.
Doherty quarterback Chris Schoen is the No. 8 passes in central Mass. The junior has completed 13-of-29 passes for 253 yards and three touchdowns. His backup, freshman Noah Callery, was 3-for-3 for 66 yards, and two touchdowns in last week's win over the Naps.
Schoen's favorite target on the young season has been Evan Brunelle, the No. 4 receiver in central Mass. Brunelle, a senior has seven catches for 188 yards and three touchdowns. Vassar has six receptions out of the backfield for the Highlanders for 101 yards and a touchdown.
Defensively Doherty is led by junior Charlie Payson, the team's leading tackler with 19 stops. Junior Paul Yiadom has recorded 13 tackles, senior Sam Duah 12 and sophomore Chris Yeboah 11. Yeboah has also found time to record three quarterback sacks – tops in central Mass. – while Duah, classmates Connor Bisnette and Mike Shaylor and sophomore John Brunelle have all been credited with 2 quarterback sacks.
Jon Forson is among the area's leaders in interceptions with two. Vassar also has picked off a pass this season.
Tantasqua (0-2) is led offensively by seniors Nick Lawrence, Colin Eliason, Jack Dalton and Liam Gore. Lawrence leads all Warriors' ball carriers with 40 yards on 15 carries. Gore is right him with 39 yards and a touchdown on 10 rushes. Eliason is 15-of-32 passing for 114 yards and his favorite target has been Dalton with seven catches for 73 yards.
Defensively Tantasqua is led by seniors Billy Jones (13 tackles, 2 quarterback sacks) and Sam Cudgma (11-1/2 tackles) and sophomore Mike Rucki (10 tackles).
St. Peter-Marian at Concord Carlisle
The 2-0 Guardians are looking to stay undefeated while the 0-2 Patriots will be looking to remove the winless adjective from in front of their name.
Dan Malm leads SPM both offensively and defensively. As the team's quarterback the senior has completed 16-of-24 passes for 275 yards and four touchdowns – the seventh-best passing totals in Central Mass. – and rushed for 78 yards and another score on 16 carries. From his defensive back position Malm leads the Guardians in tackles with 14.
St. Peter-Marian running backs Matt Dumphy and Owen Leary have been double trouble for opposing defenses. Dumphy, a senior, leads the team in rushing (20 carries, 169 yards, two touchdowns) and receiving. (six catches, 119 yards, two TDs). Leary, a junior, has complemented Dumphy's effort nicely with 114 yards rushing (on 14 carries) and 55 yards receiving (on four receptions). Junior wide receiver Jess Sullivan had recorded three catches for 63 yards and a touchdown.
Defensively senior Kosta Drosidis leads all SPM players not named Malm in tackles with a dozen. Leary and senior have each made 11 stops.
Algonquin at Wachusett
While the 2-0 Mountaineers won't admit it publicly, they surely would like to exact a measure of revenge on the team that not only beat them last year in the regular season, but in the playoffs as well.
The Wachusett offense features a punishing rushing attack that has rolled up more than 400 yards so far this season.
Senior Cole Durkan has led the way, gaining 187 yards and scoring three touchdowns on 20 carries. Sam Brewer has added 100 yards and two TDs on 18 carries – he also found the end zone in overtime on a 75-yard scoop and score against Doherty to win the game for the Mountaineers. Gavin Maenzo has added 76 yards (on 14 carries) to the Wachusett ground game and J'Zhon Henderson has chipped in with 54 yards, also on 14 carries.
Of the seven passes Wachusett quarterback Melke Shabo has completed (for 140 yards), three have been to tight end Barry Walsh and gained 80 yards in the process. Maenzo has two catches on the season, for 57 yards and a touchdown.
Junior Liam Griffin, who has a team-leading two quarterback sacks, is among the leaders of a stingy Mountaineers defense that is allowing an average of just 14.5 points per game.
Algonquin (1-1) doesn't throw the football a lot, but when quarterback Hayden Kea does, he usually hits his target. The senior has completed 15-of-17 passes for 317 yards and touchdowns, stats which make him the fourth-best passer in central Mass.
Classmate Brett Casellini has been Kea's favorite target, with a team-leading eight receptions for 173 yards and three touchdowns. Casellini has the fifth-best receiving totals in central Mass. fellow wideout – and fellow senior – John Polymeros has four catches for 117 yards.
Senior Ryan Courtwright leads the Tomahawks' defense with 10 tackles.
Week 3 Schedule
Bartlett (2-0) vs. Worcester Tech (0-2)
When: 6:30 p.m., Friday
Where: Commerce Bank Field, Foley Stadium
St. John's (2-0) at Leominster (0-2)
When: 7 p.m., Friday
Where: Doyle Field, Leominster
Doherty (1-1) at Tantasqua (0-2)
When: 7 p.m., Friday
Where: The Reservation, Sturbridge
St. Peter-Marian (2-0) at Concord-Carlisle (0-2)
When: 7 p.m., Friday
Where: Concord-Carlisle High, Concord
Burncoat (1-1) at Blackstone Millville (1-1)
When: 7 p.m., Friday
Where: Blackstone Millville Regional, Blackstone
Abby Kelley Foster (1-1) at Ayer-Shirley (1-1)
When: 7 p.m., Friday
Where: Ayer-Shirley Regional, Ayer
Algonquin (1-1) at Wachusett (2-0)
When: 7 p.m., Friday
Where: Hal Lane Field, Holden
Groton-Dunstable (1-1) at Shrewsbury (2-0)
When: 7 p.m., Friday
Where: Shrewsbury High
North (1-1) at Sutton (0-2)
When: 10:30 a.m., Saturday
Where: Sutton High
Quaboag (0-2) vs. South (0-2)
When: Noon, Saturday
Where: Commerce Bank Field, Foley Stadium
Holy Name (0-1) at Uxbridge (1-1)
When: 3:30 p.m., Saturday
Where: Uxbridge High