There's no telling when the infinite sadness of the New England Patriots losing to the Philadelphia Eagles in Super Bowl LII will end.
Thankfully, there's only 30 more Sundays before the first NFL Sunday of the 2018 season and there's plenty of major and local sporting events to watch live and on television and activities — concerts, parades, festivals, and more! – to take part in Worcester from now until September.
ThisWeekinWorcester.com has you covered to keep you occupied every Sunday until the Patriots play a regular season game again on Sept 9.
Feb. 11
Worcester 78's vs Jersey Express – Boys & Girls Club of Worcester 
– The city's only professional basketball team, the Worcester 78's are playing their second-to-last home game of the season against the Jersey Express on Sunday, Feb. 11 at 4 PM.  The 78's have had an incredible season so far (11-2) and remain near the top of the ABA's power rankings. Check them out!
Paul Pierce Jersey Retirement – Boston Celtics vs Cleveland Cavaliers
– The Celtics will host the Cleveland Cavaliers at 3:30 PM on Sunday and will pay tribute to Celtics legend Paul Pierce and retire his number #34 to the rafter of the TD Garden. The game will be broadcast on ABC.
Feb. 18 
Monster Jam at DCU Center 
– Monster Jam is adrenaline-charged family entertainment providing jaw-dropping displays and gravity-defying feats that promises to always leave fans entertained. Monster Jam events feature some of the most recognizable trucks in the world including Grave Digger®, Max-D, El Toro Loco® and many more!
Feb. 25 
Something Rotten! Hanover Theatre for the Performing Arts in Worcester
"Set in the '90s – the 1590s – this hilarious smash tells the story of Nick and Nigel Bottom, two brothers who are desperate to write their own hit play while the "rock star" Shakespeare keeps getting all the hits.  When a local soothsayer foretells that the future of theatre involves singing, dancing and acting at the same time, Nick and Nigel set out to write the world's very first musical!" – The Hanover Theatre
March 4 
Worcester Railers vs Manchester Monarchs
– The Worcester Railers will host the Manchester Monarchs at the DCU Center for a Sunday afternoon matinee. With less than ten home games left for the Railers, this is one game you won't want to miss!
March 11
Worcester County St. Patrick's Day Parade 
–  An all-time classic Sunday afternoon in Worcester, the Worcester County St. Patrick's Day Parade is a fun-filled day for all ages. Be sure to get to Park Ave early to celebrate as this parade usually reels in thousands of spectators.
March 18
Boston Celtics vs New Orleans Pelicans 
– Will this be the last time Anthony Davis plays against Boston in a New Orleans uniform? The last time these two teams played, Davis absolutely clobbered the C's and the Pelicans won 116-113 in OT. Hopefully next year at this time, Davis is doing the clobbering FOR the Celtics. Tip-off is at 6 PM.
March 25
2018 Men's NCAA Hockey  Northeast Regional Final
– The NCAA has awarded the Division I Men's Ice Hockey Northeast Regional to the City of Worcester for the 2018 season. The bid to host was submitted this spring by the College of the Holy Cross, the SMG-managed DCU Center and Discover Central Massachusetts. The event, hosted by College of the Holy Cross, will take place March 24-25, 2018.  – dcucenter.com
NCAA Men's Basketball Tournament Sweet 16 and Elite 8
– The thrilling action of the March Madness tournament will take place at the TD Garden in Boston on Sunday, March 25 and in Omaha. Year in and year out, this tournament is must-see basketball and this year will prove the same.
April 1 
Boston Bruins vs Philadelphia Flyers
– It's a Sunday matinee as the Bruins take on the Flyers in Philadelphia and approach the end of their season before the NHL playoffs start. Head out early to your favorite Worcester sports bar and catch all the action as the B's get ready for a long playoff run.
April 8 
Final Round of The Masters
– Hello Friends. In what is arguably the greatest weekend in golf every year, the final round of the Masters is always a thrilling Sunday. Spend it on your couch or at a Worcester sports bar that will let you hear Jim Nantz call every shot.
Worcester Railers vs Manchester Monarchs (Final Game of Season)
– In the Railers' final game of the season, they take on a familiar foe in the Manchester Monarchs for 3:05 PM Matinee at Worcester's DCU Center. Get down there and cheer the hometown team on and celebrate their first ever regular season.
April 15
First Round of NBA Playoffs 
– The NBA playoffs kickoff this weekend and whether or not the Boston Celtics will play this Sunday is still undetermined. Nonetheless, this has been one of the most intriguing NBA seasons in a long time and with the Cleveland Cavaliers flailing and the Celtics on a roll, every game counts and should be watched.
April 22
Marvel Universe Live! at the DCU Center
– Marvel fans, assemble for this live, action-packed, legendary battle to defend the universe from evil. Spider-Man, the Avengers and the Guardians of the Galaxy join forces with Doctor Strange, master of the mystic arts, in a race against time to recover the Wand of Watoomb before it falls into Loki's hands. This ancient artifact holds immeasurable mystical power and would allow Loki to achieve his eternal quest to crown himself ruler of Asgard and Earth. This all new show unites some of Marvel's greatest Super Heroes including Iron Man, Captain America, Thor, Black Panther, Hulk and Black Widow against some of the most threatening villains.
April 29
New England VegFest
The New England VegFest is a free festival that brings the local community together to celebrate vegetarianism: an animal-friendly, environmentally sustainable, and healthy lifestyle.
May 6
Massachusetts Pirates vs Columbus Lions
– Finally some football! In their only Sunday game of their inaugural season, the Massachusetts Pirates will host the Columbus Lions at 7:30 PM at Worcester's DCU Center. It will be the Pirates' fifth game of the season. 
May 13 
US Rowing Men's Sprints Collegiate
The 2018 Men's Sprints will be held on Sunday, May 13 at Lake Quinsigamond in Worcester. Pack a lunch, get their early and cheer on your favorite college rowing team!
May 20
33rd Annual Walk for the Homeless at Worcester's Elm Park
– Over the 32 year history of the WALK for the Homeless, over 20,000 people have walked a total of 76,000 miles to raise over $1.9 million to move families from homelessness to safe, quality housing. Register here.
May 27
Memorial Day Weekend
– It's a long weekend! Do what you want! Host a cookout! Go on vacation! Sleep in! Binge watch TV shows! Whatever!
June 3 
Worcester Bravehearts vs Pittsfield Suns
– PawSox who? The Bravehearts are back and that means great baseball in Worcester for the next few months. Take your family and friends to Fitton Field at Holy Cross to cheer the young Bravehearts on as they try to get back to their championship form.
June 10 
Boston Red Sox vs Chicago White Sox
– In a reunion of sorts, the White Sox will head to Boston to take on the Red Sox for a 4:05 PM as Sox ace Chris Sale gets to see his old teammates and former #1 Red Sox prospect Yoan Moncada tries to show the Red Sox they made a mistake in trading him.
June 17
PGA U.S. Open Final Round 
–  The 118th U.S. Open will be played in Shinnecock Hills Golf Club in Southampton, N.Y. However, we suggest that you visit Green Hill Municipal Golf Course in Worcester, or another local course, and play a round of golf and then go inside to the clubhouse and spend an afternoon learning something from the pros.
June 24
MASSive Comic Con at DCU Center
– A superhero day for the masses! MASSive Comic Con is back at the DCU Center and will showcase movie and television stars, comic book creators and publishers, and celebrity guests!
July 1 
Psychic Medium Matt Fraser at Mechanics Hall
– Matthew Fraser is an internationally renowned psychic/medium and author of "The Secrets to Unlocking Your Psychic Ability". He has conducted thousands of readings around the world, reconnecting friends & family with the spirits of those who are no longer with us. His messages of hope, comfort and reassurance have touched the lives of all who meet him, making Matt one of the most gifted and genuine psychics living today. For tickets, click here.
July 8 
Boston Red Sox vs Kansas City Royals
– The Sox and Royals play a 2:15 PM game in Kansas City one week before the All-Star break and just weeks before the MLB trade deadline hits. This series could be part of a stretch that helps determine if the Sox are buyers or sellers before July 31.
July 15
Feast of Our Lady of Mt. Carmel
– The first of three Italian Festivals in Worcester this summer, the Feast of Our Lady of Mount Carmel is being run by the Mount Carmel Preservation Society, a group dedicated to preserving and elevating the Italian and Italian-American history, arts, culture and spiritual life in Worcester.
July 22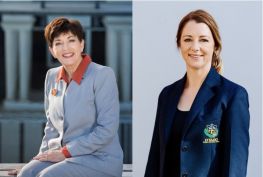 Rugby World Cup Sevens
– The Rugby World Cup Sevens is the premier stand-alone international rugby sevens competition. The event is contested every four years with tournaments for men's and women's national teams co-hosted at the same venues. This year's competition in San Francisco, but we suggest catching the action at a local sports bar like Funky Murphy's, Quinn's Irish Pub, or the Galway Bay Pub.
July 29 
Worcester Bravehearts vs Bristol Blues
– In their final Sunday game of the regular season before the playoffs begin, the Bravehearts will take on the Bristol Blues at 4:05 PM. Get down there and cheer the team on as they make another run at a title.
August 5
Boston Red Sox vs New York Yankees
– Football is right around the corner, but first the Sox take on the hated Yankees in the dog days of summer with a Sunday matchup that will likely be a night game on ESPN. We can only hope that this game still counts for soemthing come August.
August 12
Our Lady of Loretto Feast Italian Festival
– For the first time in ten years, an Italian Festival will be held at Our Lady of Loretto on Massasoit Road in Worcester. Come relive some great memories!
August 19
Worcester Italian Festival
– After a one year hiatus, the Worcester Italian Festival will return and the festival will be held at East Park on Shrewsbury St. Proceeds from that festival will go towards either several local charities or designated to two or three local families that may be in need or suffering a hardship.
August 26 
Boston Red Sox vs Tampa Bay Rays
– The Sox take on the Rays in a 1 PM game in Tampa as the Sox make their final push into September and hope to lock up a playoff spot.
September 2
Labor Day Weekend
– Happy Labor Day Weekend! Enjoy a cookout with friends, or simply count down to the last few days until the Patriots play again in one week!