There are few things in life that are more frustrating than being away from home, without your phone charger, and watching your phone's battery life die right before your eyes.
And in a busy bar or restaurant, it's not the most convenient thing to ask your server to charge your phone.
Luckily, as more bars and restaurants pop up in Worcester and more bar and restaurant owners recognize the need for customers to have access to their phones — and in turn their friends, social media, etc. — charging stations, power strips and outlets are becoming more common to meet the frequent need of getting some "juice."
ThisWeekinWorcester.com has put together a list of ten great places in Worcester to get a drink and charge your phone at the same time. These bars and restaurants can be found on Shrewsbury Street, the Canal District and downtown Worcester.  Some establishments only have outlets so you will have to bring your own charger, but others have charging ports already set up.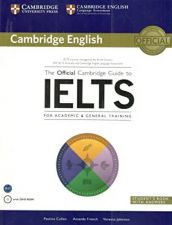 British Beer Company – 225 Shrewsbury St. – The BBC has several outlets around the bar so you can take selfies with your beer flight.
The BBC is currently offering two limited-time only beers on tap — Oatmeal Stout from Samuel Smith's Old Brewery and Bluebird Bitter from Coniston Brewing Company.
With a classic happy hour menu with half-price appetizers and shareables, the BBC is a great place to meet friends and share your experience on social media…on your charged phone!
Brew City – 104 Shrewsbury Street
Brew City has outlets spread evenly up and down their bar. With a selection of 155 beers [40 on tap], you will have ample opportunity to try something new and post your beer reviews on Facebook.
Electric Haze – 26 Millbury Street
Electric Haze has multiple different charging cables already plugged into their charging station that you can plug your phone into when your battery is running low. And, of course, you can catch some great live music. 
Head down to the Canal District for open mics on Mondays and live music on Friday and Saturday nights.
Check out one of their specialty cocktails and enjoy up to 15 flavors of hookah.
Flying Rhino – 278 Shrewsbury Street
The "Rhino" has a power strip that runs beneath the length of the bar for customers that are prepared with their own phone chargers.
The Muse – 536 Main Street
The Muse has multiple options to charge your phone. If you can't get a seat at the bar, take a seat at one of the tables and charge your phone. But don't worry about not finding a charger at the bar, there's multiple outlets spanning the length of the underside of the bar.
The Muse features an array of craft cocktails and a menu filled with small plates including cheese and meat boards. Plug your phone in and text your friends that you're at what's becoming a downtown staple on Main St.
Padavano's Place – 358 Shrewsbury Street
Padavano's offers a USB Charging port on each side of the bar.  There is room for 10 people to charge their phones at once.
Railers Tavern – 90 Commercial Street
The outlets blend with the color of the wood under the bar. However, a white LED strip shone around the bar makes the outlets visible and clearly distinguishable from the wood. The charging ports are evenly distributed along the entirety of the bar.
You can catch all the Worcester Railers and local sports action on the bar's 26 TVs and enjoy a selection of 20 craft beers on tap.
The Union Tavern  – 65 Green Street
The outlets at "Union" are lined up at the bar. If you're looking for place to have serious fun on Green St with constant live entertainment, the Union Tavern is the place for you…and your phone
The White Eagle – 120 Green Street
Across the way from Union is the White Eagle – a bar that's been in Worcester for about 100 years longer [exaggeration] than the cell phone has existed. However, they're prepared for your charging needs. Below the bar is long power strip to plug your charger in and enjoy a cold beer for cheap. Ask for the bartender Steph for exceptional service!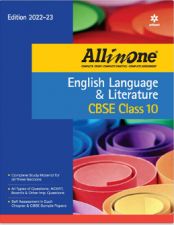 Whiskey on Water – 97 Water Street
Whiskey on Water has charging ports evenly spread around the bar. They are backlit by a striking blue that make these outlets easy to spot.
Whether you're catching the big game, or taking a break from dancing, Whiskey on Water has you covered for your phone charging needs.