The largest online shopping and internet retailer in the world is looking to open a new Northeast headquarters somewhere on the Atlantic coast.
One Worcester city councilor is asking, 'Why not us?'
Councilor-at-Large Konstantina B. Lukes filed an order requesting the City Manager submit a response to the Request for Proposal to bring the Amazon second North American Headquarters [Amazon H2Q].
"It's a good idea to look into," Councilor Lukes said. "I've heard that Boston is the front runner, but there's time for us to make something of this. It doesn't make sense for us to not see if we can offer something. We're all in on this baseball team that's likely staying in Rhode Island, why wouldn't we see what Amazon has to offer."
"We expect HQ2 to be a full equal to our Seattle headquarters," said Jeff Bezos, Amazon founder and CEO said in the September 7 Press release. "Amazon HQ2 will bring billions of dollars in up-front and ongoing investments, and tens of thousands of high-paying jobs. We're excited to find a second home."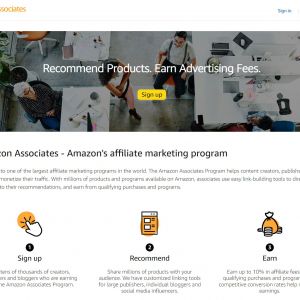 Councilor Lukes is asking the City Manager to collaborate and include surrounding towns in order to get a greenfield site of 100 acres in responding to the RFP.
"The criteria are challenging, but we are looking at it to see if Worcester can put a credible application forward," John Hill, spokesperson for the City Manager said in an e-mail on September 12.
The criteria includes a metropolitan areas with more than one million people, An urban or downtown campus, and a similar layout to Amazon's Seattle campus, which is approximately eight city blocks in size
"I heard [Lt. Gov.] Karen Polito talking about it on WTAG. She said very clearly that she wants development across the state and that the administration is working on it, but there is no chance for Western Massachusetts to land it. " Councilor-at-large Michael Gaffney said in a September 14 email.  
District 3 City Councilor George Russell said, "I would have major reservations about any new major shipping hub being located in Worcester unless directly on a major highway. Worcester's neighborhoods don't need more trucks. The CSX expansion is already over burdensome on the neighborhoods in Worcester's East Side."
Amazon recently announced plans to open  a second company headquarters in North America, Amazon HQ2. The project states that Amazon expects to invest over $5 billion in construction and grow this second headquarters to include as many as 50,000 high-paying jobs over the initial 15-17 years of the project.
Other requirements in the Request for Proposal [RFP] are:
at least 30 miles proximity to population center

(Airport Drive to Boston 52.2, according to Google Maps)

withing about 45 minutes of an international airport

(53.6 miles, over an hour estimated by Google Maps)

not more than 1-2 miles from major highways and arterial roads

(6.6 Miles)

access to mass transit, including rail, train, subway/metro, bus routes
In choosing the location for HQ2, Amazon has a preference for other requirements, such as:
Metropolitan areas with more than one million people

A stable and business-friendly environment 

Urban or suburban locations with the potential to attract and retain strong technical talent

Communities that think big and creatively when considering locations and real estate options 
HQ2 could be, but does not have to be:
An urban or downtown campus 

A similar layout to Amazon's Seattle campus 

A development-prepped site. We want to encourage states/provinces and communities to think creatively for viable real estate options, while not negatively affecting our preferred timeline
Other key components to the RFP include:
Connectivity: Ensuring optimal fiber connectivity is paramount at our HQ2 location. Please demonstrate the fiber connectivity on all submitted sites. Also, demonstrate multiple cellular phone coverage maps to ensure optimal service. 
Logistics – Personnel travel and logistics needs, both from population centers to the Project site, as well as between company facilities, are critically important. As such, travel time to a major highway corridor and arterial roadway capacity potential are key factors. The highway corridors must provide direct access to significant population centers with eligible employment pools. Travel time to an international airport with daily direct flights to Seattle, New York, San Francisco/Bay Area, and Washington, D.C. is also an important consideration.
Community/Quality of Life – The Project requires a significant number of employees. We want to invest in a community where our employees will enjoy living, recreational opportunities, educational opportunities, and an overall high quality of life.